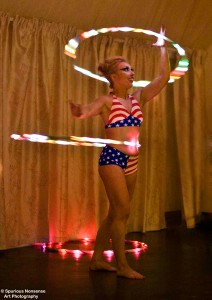 Let Toxic Cherry teach you how to wow your friends and family at her hula hooping sessions!
Hoop Energy is here – it's a super hot, fun, fitness class which gives you a full body workout with particular focus on the abs and butt.
However this certainly isn't like the hula hooping you did as a kid! Using a weighted hoop you'll learn great move combos, some gorgeous hoop dance elements and you won't even realise you're burning up to 400 calories an hour! Hoops are provided for you at Cherry Dance Hoop Energy classes so all you have to do is turn up in comfortable clothing ready to rock.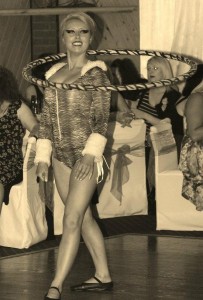 Hoop Energy Class Details:
New courses scheduling in 2020, contact us using the form on the right for more information – select Hula Hooping as the subject.